Patient Search
Overview
---
Clinical users with access to the registry can search or add new patients and access the Advance Care Planning dashboard for given patient from the search results. Search Users can begin search by entering the minimum required demographic information for a patient.
Figure 1: Search criteria input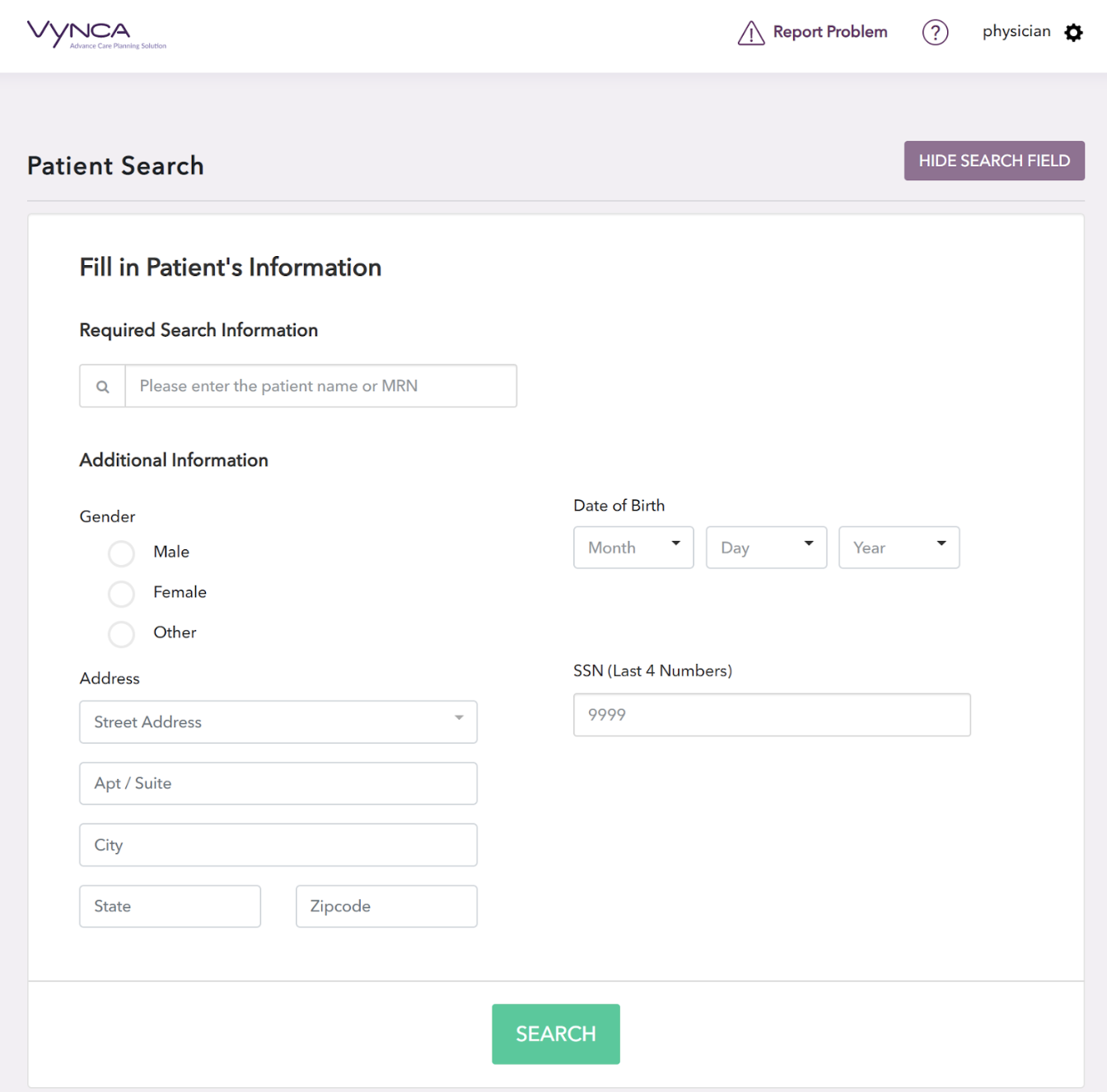 Search results Results are rendered in a table format based on demographic search criteria. If your patient is not found in results, you may add new a patient by clickingnew-patient "Add New Patient" button.
Figure 2: Search result with ability to add new patient